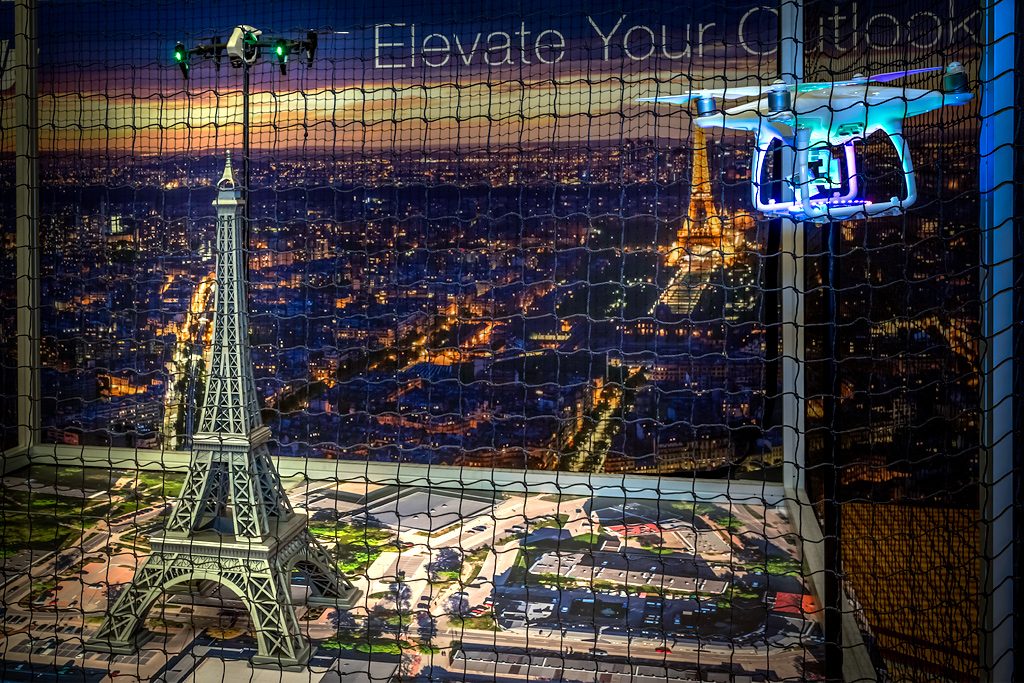 Exhibitors Use 3D Printing to Outshine Competitors
Thanks to today's escalating technological advances, exhibitors at trade shows or other venues pretty much have limitless options to create It's a compelling process that is quickly gaining traction and raising the bar on what constitutes an impactful, interactive environment. It's also giving companies a way to stay ahead of the creative curve, uniquely demonstrate their brand, and gain a definitive edge over the competition.
Ironically, 3D printing is stepping back to old values by providing show attendees or public venue visitors a tangible, 360-degree view of realistic products, objects or brands. In today's screen-stimulated world that's somewhat of a reprieve. Furthermore, because 3D options and applications are enormously vast, companies can more easily provide phenomenal storytelling experiences while adhering to strict brand and budget requirements.
What can 3D printers create?
3D printers can create full-color displays, models, prototypes, replicas, and take-aways of all shapes and sizes that are specifically designed to stimulate viewer's senses. A few 3D examples might include a model of your product, logo or new project; a replica of an existing architectural structure, site or object; a character, personality or brand mascot; or, any complex shape you want to bring alive. Need a model of a not-yet-released product? Done!
"3D printing is redefining how we design and fabricate trade show exhibit and other display environments," says Kevin Griggs, Project Manager for K2 Design and Fabrication. We have two in-house Fused Deposition Modeling (FDM) printers that run consecutively to meet client demand. Most often, the final 3D products are used to replace or enrich our client's print, digital, gaming, virtual applications, and other forms of marketing and presentation strategies."
What's involved in the 3D process?
3D printing is an additive process that is exceedingly faster, easier and much more cost-effective than traditional manufacturing. It begins with our engineering department creating a digital model of the requested item, which most often comes from a client's scans, drawings or ideas. The design is imported into slicing software that deposits thin layers of selected material, such as plastic, to deliver a finely finished product. A full range of colors, textures and finishes (i.e. metal, wood, etc.) can be incorporated during the process, or the object can be printed white and painted. Extra-large items can be printed in pieces and prefabricated before arriving on the trade show floor or venue site.
What are the benefits of 3D printing?
Although there are a number of benefits for using 3D printing, topping this list are affordability, speed, uniqueness, simplicity and object options compared to traditional manufacturing processes. 3D printed objects can also be reused due to their strength and durability. For these reasons, 3D printing is an excellent option for companies looking for ways to stay relative. Engaging 3D products have already proven to bolster booth or venue traffic, engagement, post-show buzz, memorability, and potential sales.
How have we incorporated 3D printing into our client's projects?
Seagate, partnering with aworld leading maker of unmanned aerial vehicles (UAV, Drone), attended the Consumer Electronics Show (CES) in Las Vegas where they proudly showcased drone technology within a 3D-printed scenic landscape. K2 created a realistic model of the Eiffel Tower as part of a Paris, France, setting in the booth. Seagate used this setting to demonstrate the drone's ability to capture aerial footage that is instantly relayed to a viewing screen. CES attendees were captivated with the technological data process, which was literally at their fingertips rather than high in the sky.
SeaSpine, a global medical device company was a standout at the North American Spine Society (NASS) in Chicago after K2 created 3D models of recognized structures to showcase their products. The inspiration came from their exhibit theme "Partnering to Architect a Better Surgical Solution" which was inspired by the world-renowned architecture in Chicago and other famous cities, as well as their continued focus on innovative design. To reflect these inspirational themes, K2 printed small-scale models of the Chicago Marina Towers, Hotel Del Coronado, Eiffel Tower, Sydney Habour Bridge, and then incorporated SeaSpine's spine hardware and other surgical products into the architecture. Accompanying information plaques described details of the structures and incorporated products.
Visitors of the new Pacific Visions wing at the Long Beach Aquarium of the Pacific are still being mesmerized by K2's 3D replica of ocean sea life. Using the 3D printing process, along with scientific coral reef research, K2 created a mind-blowing, true-to-life coral reef landscape that was embedded in an infinity display. The Infinity Coraldisplay consisted of a black shadow box with portholes for viewing, LED lights, and infinity mirrors to give the illusion of seeing vibrant coral reef that goes on forever. To ensure accuracy, K2 first created a diminutive test form, and then printed the final coral reef environment, custom painted it, and installed mirrored boxes behind each window.
Want to know more about incorporating interactive 3D experiences at your next trade show or for a display? Contact the K2 team today at (951) 808-9092.